The Team
---
The Board of Directors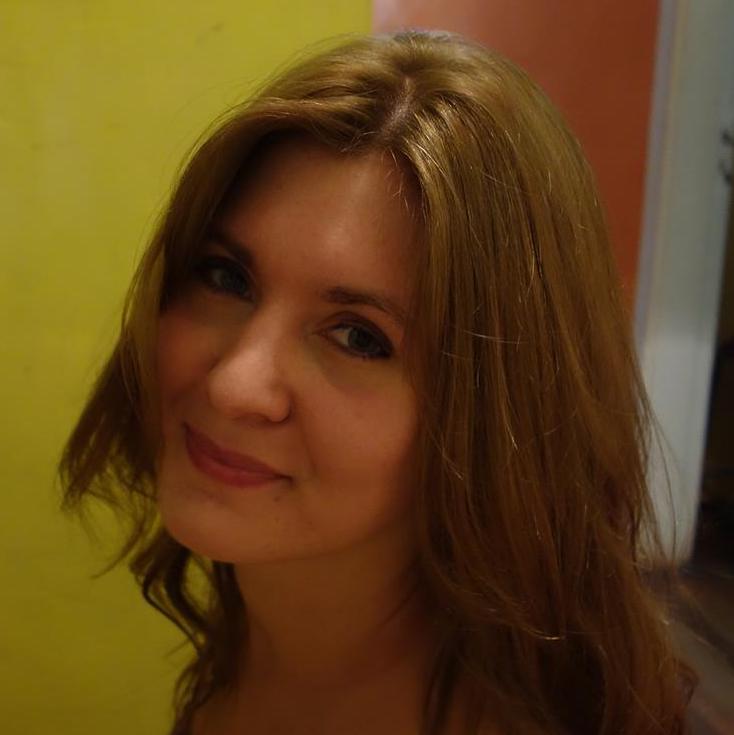 Natalia Bielczyk
Founder, Director & Chairperson
Dr. Natalia Bielczyk has a background in Physics, Mathematics and Psychology (3 x MSc), obtained at the College of Interfaculty Studies in Mathematics and Natural Sciences, University of Warsaw. She obtained her PhD at the Donders Graduate School, Donders Institute for Brain, Cognition and Behavior, Nijmegen, the Netherlands. Her research concerns developing new methods for connectomics in the domain of cognitive neuroimaging, i.e., for functional and effective connectivity research. Natalia also currently holds a position of a Career Development and Mentoring Manager within the Organization for Human Brain Mapping Student and Postdoc Special Interest Group, and serves as an eLife Associate within the eLife Ambassadors community.  In private, she is also a dedicated blogger, and a speaker, giving workshops and talks about self-development in academia and transitions to industry. In November 2018, she founded Stichting Solaris Onderzoek en Ontwikkeling in a response to lack of assistance for early career researchers in career development in academia and beyond.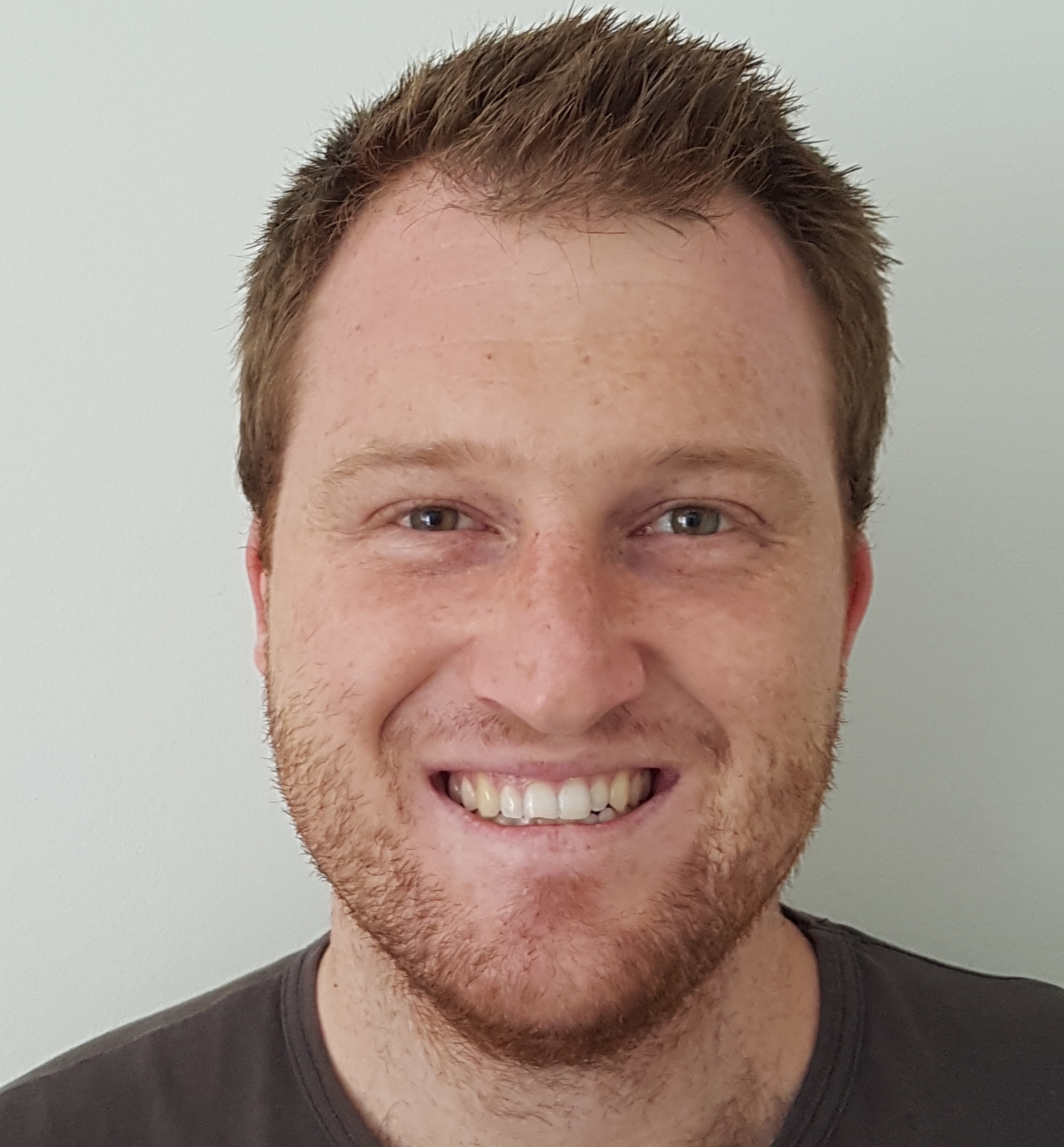 Stephan Heunis
Director & Treasurer
Stephan Heunis graduated with an M.Sc. in Biomedical Engineering from Stellenbosch University in South Africa, 2012. He worked as an engineer for four years in two industries (Industrial Automation and Enterprise Mobility) before moving to Europe with the goal of studying neuroscience. Currently, Stephan is a researcher and Phd candidate at the Electrical Engineering department of the Eindhoven University of Technology in the Netherlands. His research focuses on developing new acquisition and signal processing methods for functional neuroimaging that allow the tracking and visualisation of distributed brain activity patterns in real-time, i.e. while someone is inside an MRI scanner, and applying this in clinical practice. Stephan is passionate about making research and scientific practice more transparent, rigorous and inclusive. He started the Open Science Community Eindhoven, which is part of a wide Dutch network of researchers and university employees, that focuses on improving scientific practice. He is also the founder of OpenMR Benelux, a community working on wider adoption of open science principles in MRI research through talks, discussions, workshops and hackathons.
Stephan and Natalia first met on the Slack channel of Brainhack, an international organisation dedicated to organising hackathons in neuroscience. Natalia gave him few words of advice for the organisation of the first edition of Stephan's OpenMR Benelux event, and they are friends ever since.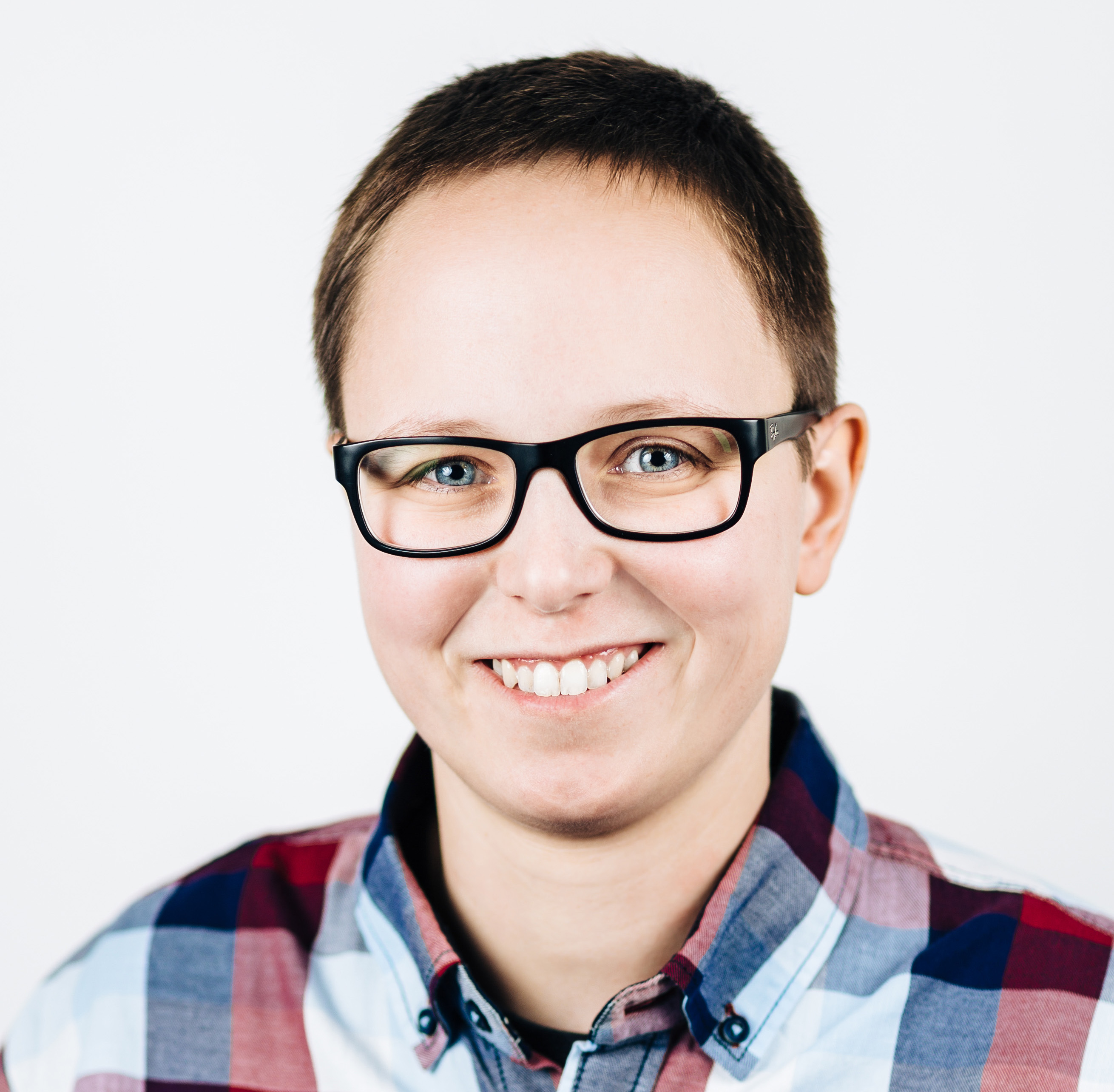 Alicja Łuszczak
Director
Since an early age, Alicja Łuszczak was fascinated by mathematics, science and technology. She studied at the University of Warsaw and Vrije Universiteit Amsterdam, graduating with MSc in Computer Science and BSc in Mathematics. She quickly fell in love with the Netherlands after moving here in 2010. Alicja specializes in high-performance distributed data processing systems. She is currently employed as a software engineer at Databricks in Amsterdam, where she works on improving the performance of core components of Apache Spark. Alicja is curious about the situation of researchers in the IT industry. She is also interested in methods for achieving integrity and synergy in working teams, and in how the management and global dynamics within large companies influences efficiency and work satisfaction of their workers.
Alicja and Natalia first met during their teenage years, when they both earned their spurs in mathematical contests.
Advisory board
We launched open applications to the Advisory Board of Stichting Solaris Onderzoek en Ontwikkeling. If you are interested in participating, pleas drop us an email! We will send you the Terms of Reference and schedule an online meeting.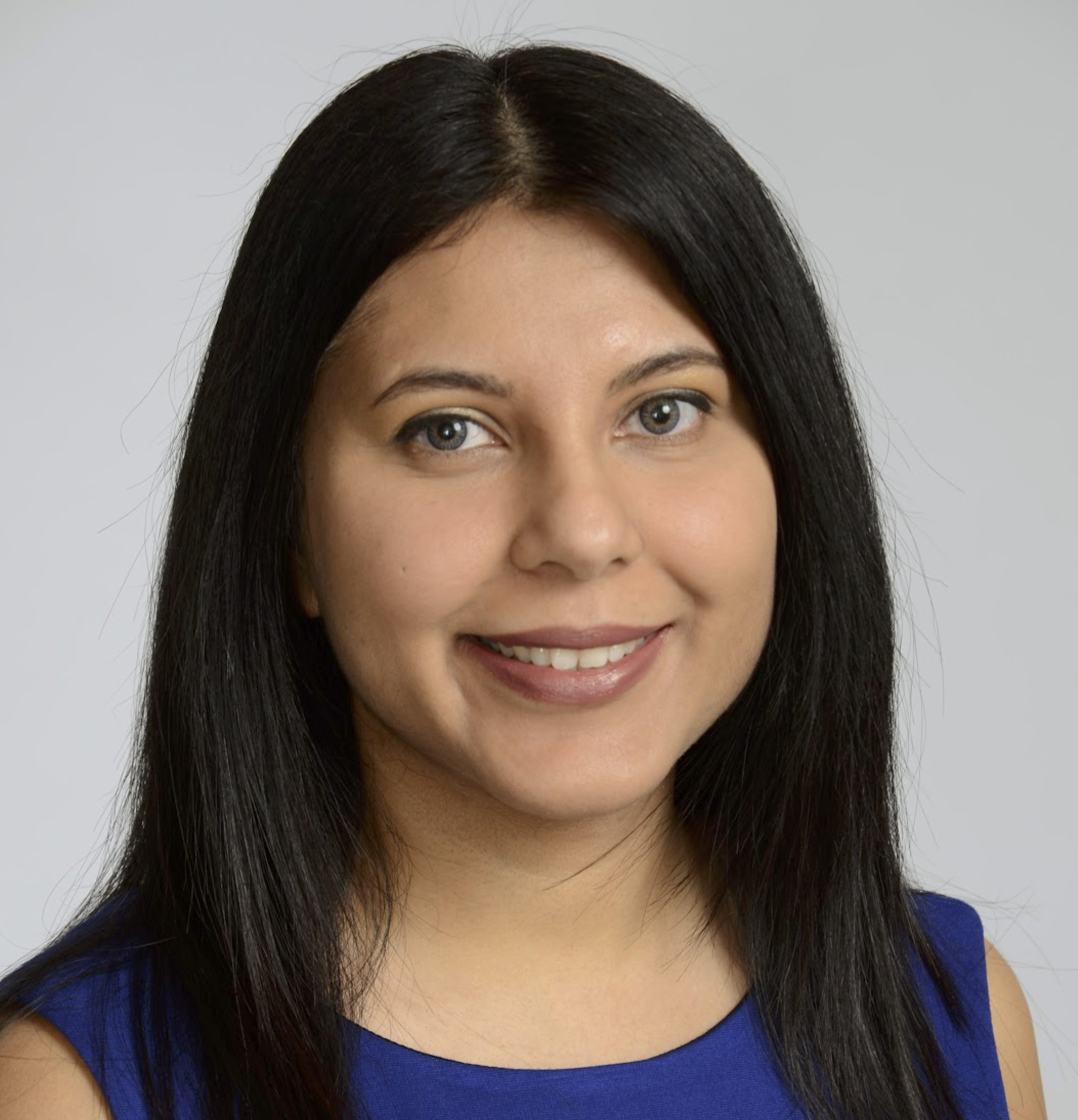 AmanPreet Badhwar
Expert in multiomics investigations of age-related dementias and interested in promoting diversity and reducing microaggression in academia
Dr. AmanPreet Badhwar holds a PhD from McGill University, where she integrated brain imaging, quantitative proteomics and measures of neurovascular coupling to study the interaction of neuronal and neurovascular damage in animal models of Alzheimer's disease, and the impact of therapeutics on these two components. Dr. Badhwar is currently a postdoctoral fellow at the Centre de recherche de l'Institut universitaire de gériatrie de Montréal (CRIUGM). She has accepted a position as Assistant Professor at the University of Montreal (Faculty of Medicine, Department of Pharmacology and Physiology) and CRIUGM, which will be starting her new position in a few months. Her overall research focus has been to determine how brain imaging measures combined with molecular "omics" (e.g. genomics, proteomics) of biofluids could be developed as biomarkers of progression in Alzheimer's disease, which have applications in clinical trial enrichment and efficacy assessment. Her scientific vision is to cut across intellectual silos and integrate multiple streams of data to answer big questions in Alzheimer's disease and other age-related dementias.
Aman is a member of the Biomarker team of the Canadian Consortium on Neurodegeneration in Aging (CCNA) and Chair of the CCNA Trainee Society. She is also Chair-Elect of the Organization of Human Brain Mapping (OHBM) Diversity and Inclusion Committee, and being a woman of Indian origin in academia, has always been a strong promoter of equity, diversity and inclusion in the sciences. Aman also chairs the OHBM Brain-Art SIG, and is heavily engaged in public outreach through her many artistic works and interviews, where the topics of brain organization, plasticity, and memory are recurrent. She has held a number of expositions of her work integrating science and art, and has been a winner in The Neuro Bureau Brain-Art Competition in multiple years.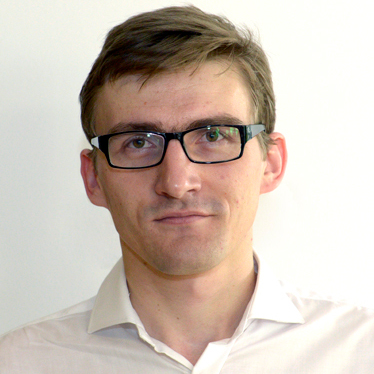 Daniel Borek
Expert in Open Science
Daniel Borek graduated from Physics at the University of Warsaw, Poland. He is now a PhD candidate at the Department of Data-analysis, Faculty of Psychology and Educational Sciences, Ghent University, Belgium. His research concerns oscillatory brain dynamics underlying human cognitive flexibility (with a bit of focus on attention and cognitive control). He co-organised two editions of Brainhack Warsaw. He is interested in the topic of productivity and time management for ECRs. His current side-project is about how ideas and influence spread between networks of scientists on Twitter (where he is active too).
Daniel and Natalia have met during Master studies in Warsaw, Poland and successfully organised two editions of Brainhack Warsaw during their PhD programs together.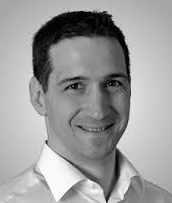 Patrick Britz
Expert in transfers between academia and industry
Dr. Patrick Britz holds a Ph.D. degree in Biopsychology and worked on combining EEG and fMRI as well as on the interaction of emotion and attention. During his Ph.D., he started working for Brain Products GmbH as a scientific consultant and was offered to go to North America to work for Brain Vision LLC. From beginning as a Scientific Consultant, Patrick soon took over more responsibilities and is since 2013 is the President of Brain Vision LLC and since 2017 is the President of Brain Vision Solutions Inc. in Canada.
Brain Vision LLC is the distribution partner for companies of all sizes from academic startup companies to multinational concerns. The partners include Brain Products, NIRx, CGX (Cognionics), EasyCap and CREmedical to name a few. Brain Vision LLC provides solutions to the leading institutes, minds, and companies in North America to drive the most innovative research. Dr. Patrick Britz's role is also to drive innovation so Brain Vision can offer the solutions you as a customer want to use in the future. Dr Britz perfected the art of predicting where the science will go next.
Dr Britz is a committed supporter of the OHBM International Online Mentoring Program and is aware of the great career options outside academia. Dr. Patrick Britz sees on average 200 applications a year from scientists that want to switch to the industry. He is looking forward to giving insights, tips, and tricks on how to succeed at landing a great job outside academia. As an employer, he is also aware of what PhDs value in their workplace, and how to give them opportunities for self growth.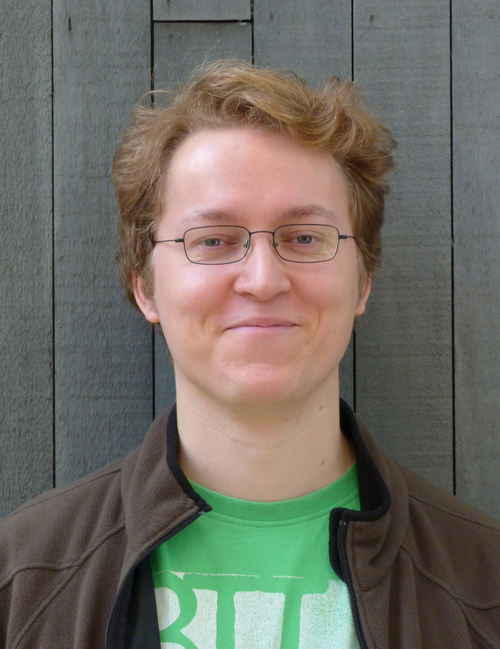 Carsten Bundt
Expert in Open Science and self-management
Dr. Carsten Bundt studied Psychology at the University of Twente (BSc) and Cognitive Neuroscience at the Radboud University (MSc). He completed his PhD studies in Psychology in 2017 and is currently a postdoc in the Department of Experimental Psychology at Ghent University, Belgium. His research focusses on reward processing during action preparation using transcranial magnetic stimulation.
He is interested in topics such as open science, time management, productivity, personal development/growth, and (work) efficiency.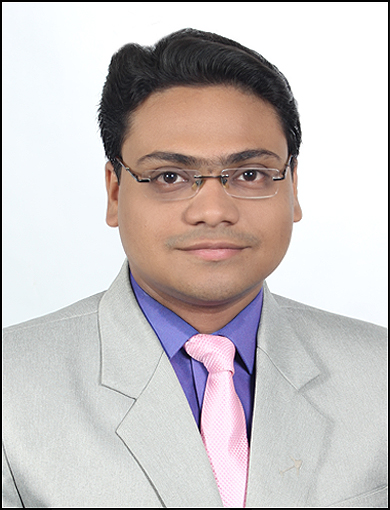 Indranath Chatterjee
Expert in Open Science and self-management in academia
Dr. Indranath Chatterjee recently obtained his PhD in Computer Science from the University of Delhi, India, with the thesis entitled "Automated Diagnosis of Schizophrenia and Identification of Affected Brain Regions". He is currently a Professor at the Department of Computer Engineering, Tongmyong University, Busan, South Korea. He is a dedicated mentor serving within the OHBM International Online Mentoring Programme.
Dr. Chatterjee's objective is to be a lifelong learner and strive to be a successful teacher and researcher using his knowledge and skills with honesty, dedication, and hard work.
Chris Hartgerink
Expert in Open Science
Chris Hartgerink is a meta-researcher with a broad interest in how the systems we operate in affect the decisions we are able to make, shifting the balance responsibility from the individual to the system they're in. Integrating meta-research, sociology, and economics, he's building an organization that tries to liberate (research) workers. He has received funding from non-academic sources to do this work, such as the Mozilla Foundation and the Shuttleworth Foundation. He has actively chosen to leave academic institutions behind, because from his perspective, fundamentally changing the system can only truly happen from the outside (more about why he thinks that, here).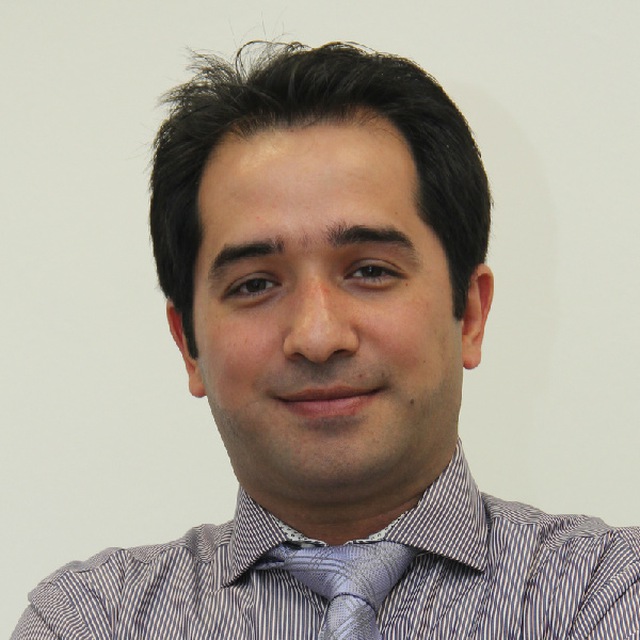 Ali Khatibi
Expert in building resilience and interested in minimizing bullying in academia
Dr. Ali Khatibi holds a PhD degree in psychology obtained in 2014 from KU Leuven, Leuven, Belgium. He started his academic journey by studying Biology at the University of Guilan, Iran, and then he moved to Shahid Beheshti University, Tehran, Iran to study Psychology. After his PhD, he moved to Montreal and was a postdoc at the University of Montreal and McGill University (2014-2015; 2017-2019). He is currently a Senior Research Fellow in Pain and neuroplasticity at the Centre of Precision Rehabilitation for Spinal Pain at the School of Sport, Exercise and Rehabilitation Sciences at the University of Birmingham. His research interest is the study of chronic diseases and cognitive bias in patients, and he has expertise in simultaneous functional imaging of the brain and the spinal cord in human.
Ali likes to contribute to the improvement of the quality of life in trainees and early career researchers. He also tries to increase awareness about bullying at work and in academic environments (like against those decided to leave academia) and wishes to see more diversity and real equality in academia. His experiences of being involved in several teams and working in different environments help him to provide support for others.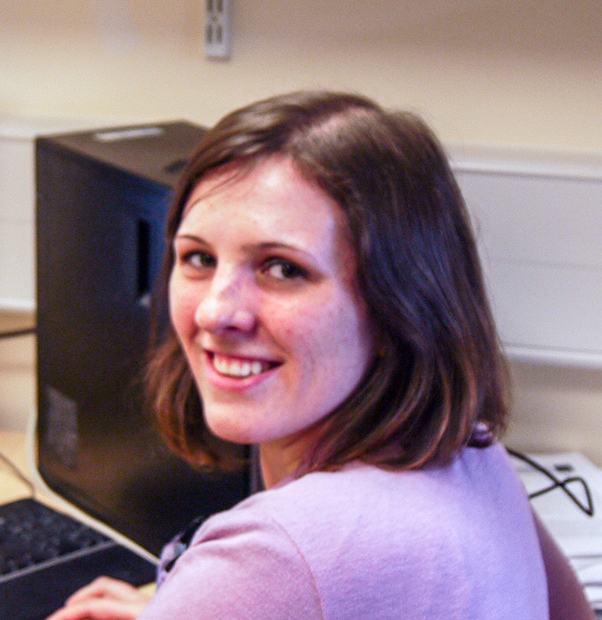 Xenia Kobeleva
Expert in Open Science
Dr. Xenia Kobeleva works as a clinical neurologist at the University Hospital Bonn, Germany, and is an affiliated research associate at the German Center for Neurodegenerative Diseases. Prior to her current employment she completed her studies in medicine at the RWTH Aachen University and then moved to Medical School Hannover for a postdoctoral position and the first part of her clinical specialization as a neurologist. She has also completed several stays in laboratories abroad, including the Computational Neuroscience Group at UPF Barcelona, Spain, and the Institute of Ageing and Health in Newcastle, United Kingdom.
Xenia is active in the Open Science movement. She is dedicated to bringing principles of open science to the clinical research community - to make it more reproducible, robust and inclusive. She is also interested in the digital transformation of healthcare and how to use medical informatics tools that is beneficial for patients and health-care workers.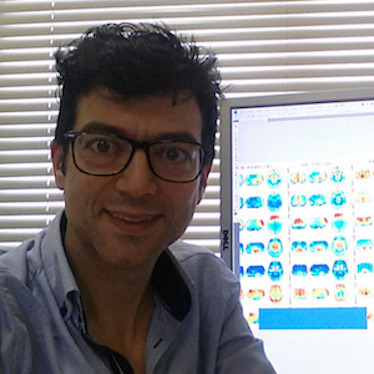 Daniele Marinazzo
Expert in Open Science
Dr. Daniele Marinazzo is an Associate Professor in the Department of Data Analysis of the Faculty of Psychology and Educational Sciences at Ghent University. His team focuses on methodological and computational aspects of neuroscience research, and on the dynamical networks subserving function, as well as thorough statistical validation of the results. They develop new techniques for inferring connectivity architectures from the dynamics of the recorded data, in challenging cases of short, noisy and redundant time series, as those encountered in neuroimaging.
Daniele cares about open science and ways to improve the review/editorial process. He is an editor at several journals in his field, including PLOS Computational Biology, PLOS One, NeuroImage, Brain Topography, Network Neuroscience.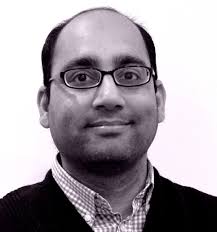 Adeel Razi
Expert in transferrable skills
Dr. Adeel Razi and his lab develop data science techniques for brain mapping in health and disease. His research interest is in modelling complex, multi-scale, network dynamics of brain structure and function using neuroimaging. He, with Professor Karl Friston, introduced a new dynamic causal model (DCM) for resting state functional MRI which is now in wide use. Dr. Razi is a Senior Research Fellow, ARC DECRA Fellow and Principal Investigator of recently established Computational and Systems Neuroscience Laboratory at the Monash Institute of Cognitive & Clinical Neuroscience and Monash Biomedical Imaging at Monash University in Melbourne, Australia. He is an Honorary Senior Research Associate at the Wellcome Centre for Human Neuroimaging of University College London (UCL) where he also worked from 2012 to 2018. He received the B.E. degree in Electrical Engineering from the N.E.D. University of Engineering & Technology, Pakistan, the M.Sc. degree in Communications Engineering from the University of Technology Aachen (RWTH), Germany, and the Ph.D. degree in Electrical Engineering from the University of New South Wales, Australia in 2012.
Adeel is also mentoring early career researchers is the OHBM International Online Mentoring Programme, and he participated in the 2019 edition of the Lunch with Mentors at the OHBM Annual Meeting in Rome as a mentor.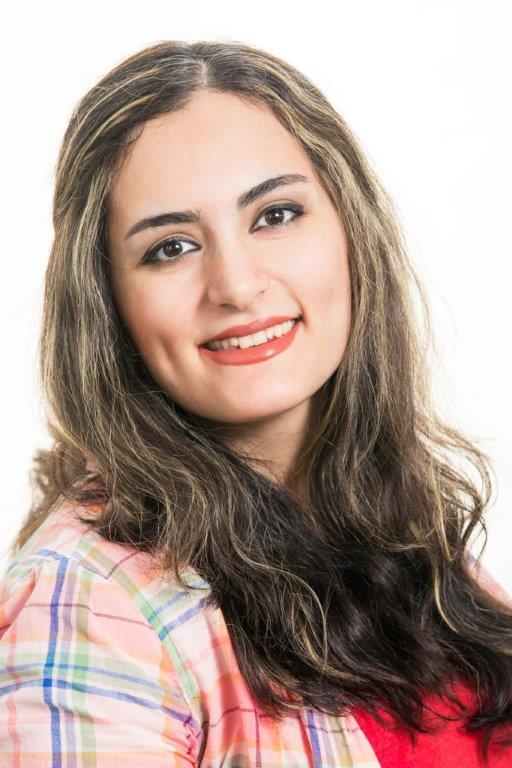 Mozhan Soltani
Expert in Equality and Diversity
Mozhan Soltani is a PhD candidate at Leiden University. She has previously worked on the application of genetic algorithms for software crash reproduction. Currently she works on software debugging. She is interested in a wide range of topics including: sports, psychology, and teaching. She also has private interest in facilitating equality and diversity in academia. During the course of her PhD studies at TU Delft, she worked in a competitive masculine research group where most of her values, as a female member, were often violated. She has gained invaluable experience regarding reflection, communication and coping strategies. She intends to transfer her experience to junior PhD students.